Zindzi Frederick and the Milwaukee Youth Arts Center (MYAC) Youth Board
United Performing Arts Fund Bright Minds, presented by We Energies, is an initiative that brings high-quality arts education programming to over 50,000 students in Southeastern Wisconsin each year. Through August 7, you can contribute directly to these education efforts through the UPAF Rally for Arts Education. Donations during this time will benefit arts world-class education programming like the programming local student Zindzi Frederick has benefitted from at the Milwaukee Youth Symphony Orchestra (MYSO).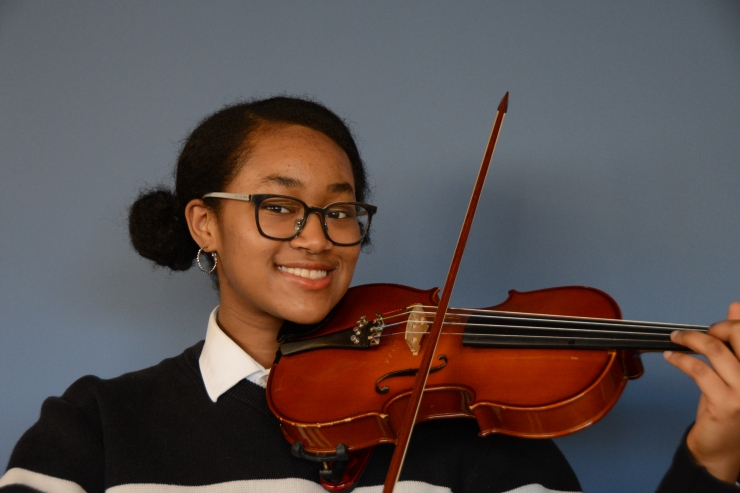 Violinist Zindzi Frederick first began her musical career in first grade when she began playing instruments at her elementary school. Soon after, she joined MYSO where she spent time learning the violin and steelpan. Today, Zindzi is a recent high school graduate with no plans to end her musical journey soon. Next year, she is attending the University of Wisconsin Madison, where she is considering auditioning for the orchestra or forming a steelpan band with her peers. Before she heads off to college, Zindzi reflected on her experiences with MYSO and on the Milwaukee Youth Arts Center (MYAC) Youth Board.
In addition to her busy school and orchestra schedule, Zindzi spent much of her time serving on the MYAC Youth Board. This combined group of both MYSO and First Stage students was created as an advisory committee for the recent renovations to the facility. Joining the board just made sense for Zindzi. She shared that throughout the years, MYAC has become a second home, one where she often is at more than she is at her house. With so many hours of rehearsal taking place at MYAC, it is easy and important for students to find a sense of comfort and belonging. She explained that it is common for students to be at MYAC outside of scheduled rehearsals, coming early or staying late to socialize or have a place to complete schoolwork.
The inviting environment that MYAC offers can be credited to their youth board. From deciding on carpeting to selecting furniture, the youth board served as a great facilitator throughout MYAC's remodel. Zindzi shared that the board collaborated with an artist to design and assemble a beautiful mural that reads "You will make a difference," that serves as a centerpiece of the building's Burke Commons. The beautiful piece of art reads, "You will make a difference." This could not be more fitting for a place that contributes so much to the growth and development of so many. Zindzi recalled this unique opportunity with a sense of pride and accomplishment, just one example of MYAC's methods to empower the young community to take charge of their space.
On top of assisting with the remodel, the board facilitates event and party planning for the local youth arts community. Zindzi said that her experience on the board allowed her to make connections with peers across different art forms. She joked that theatre students are much bolder than orchestra students and that being around them has made her more outgoing. In addition to creating new friendships, the cultural differences between theatre and orchestra sparked creative ideas and solutions to roadblocks. Her experiences highlight the potential of the arts to learn and grow from people we may not otherwise meet or work with.
Another experience that Zindzi was eager to share is her recent trip to play with MYSO in Europe. With a beaming smile, she explained that after years of admiring posters of past tours, she had achieved her goal of going on an international tour with MYSO. On the European Tour, select MYSO students played in historical music halls with concerts in Belgium and the Netherlands. There is a clear sense of accomplishment that radiates from Zindzi as she recalls all the hard work hat led to this moment. She explains that the arts are what have led to these great opportunities, something that she wishes more people knew about. She asks that people encourage their networks to take art classes or attend performances to learn more about what arts have to offer. Who knows, it could lead to an international trip!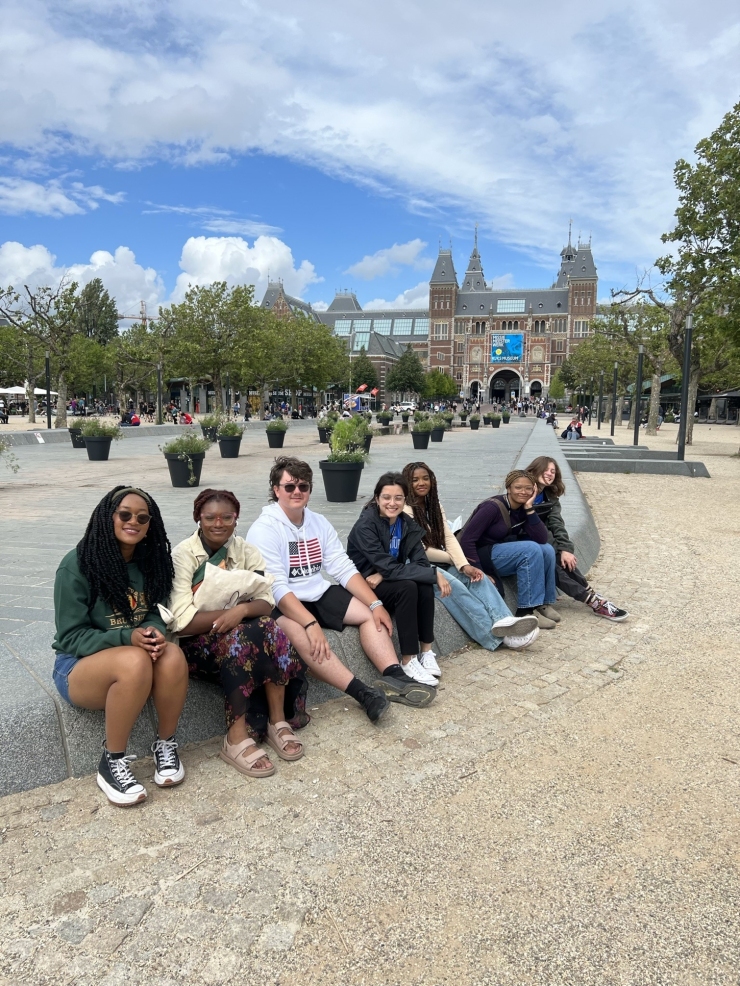 An essential step to reaping the benefits of the arts is having space for arts education. Zindzi credits the space offered by MYAC for allowing programming expansion and more opportunities for community children to get involved in the arts. She emphasizes that arts education is "important to holistic well-being" and provides an opportunity to develop skills like critical thinking and communicating with others. In her eyes, the more students with access to arts education, the more the community will benefit from a vibrant arts scene. UPAF is proud to support arts education and urges you to donate at upaf.org/rally. Your gift will support students like Zindzi Frederick to unlock their potential.