Nurturing Future Generations Through Arts Education
UPAF Notable Women, sponsored by BMO Harris Bank, is a program designed to help fulfill the critical need for arts education to support our next generation in reaching its full potential. Members are committed to ensuring that all our region's children have access to high-quality arts education.
Women may join UPAF Notable Women and provide direct support for arts education by making a new or increased donation of $1,000 to UPAF. Men may also show their support by contributing on behalf of a Notable Woman in their lives.
Over the past several years, arts education resources in the classroom have seen a dramatic decline throughout Southeastern Wisconsin. For example, there are about 80 art and music specialists for the nearly 80,000 students in Milwaukee Public Schools. Yet studies like the one conducted by the Northwestern Mutual Foundation have proven that:
Arts education significantly improves a child's emotional intelligence
Arts programming also increases confidence, academic performance, innovative and critical thinking, and discipline, particularly for at-risk students
The founders of UPAF Notable Women engage members to ensure high-quality arts education programs continue to be available through UPAF Member Groups.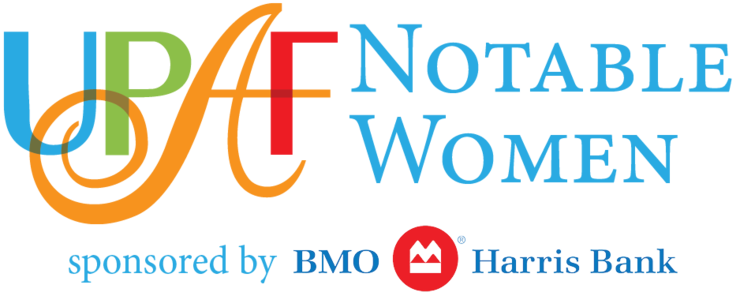 ---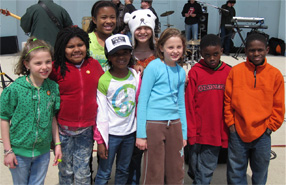 The Impact of Your Gift
Dollars raised through UPAF Notable Women are awarded annually through UPAF Bright Minds, an arts education grant program that distributes funding to UPAF Member Groups for specific arts education projects. This grant program enables UPAF to report back to UPAF Notable Women members on the impact of their contribution. To read more on the impact of this programming, visit the UPAF Bright Minds page.
To learn more about UPAF Notable Women, contact  Angela Strelka, Individual & Leadership Giving Manager.
As a UPAF Notable Women Member, you will receive:
Opportunities to visit UPAF Member Groups to see your support in action
Access to speakers on the state of arts education and invitations to other exclusive events
Complimentary tickets to UPAF Member Group performances
Annual update on the quantifiable impact of your dollars
Quarterly e-newsletter
BMO Harris Bank will match any new UPAF Notable Women gift (up to $40,000)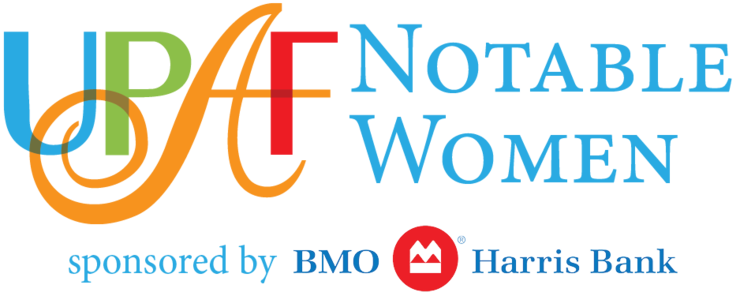 ---
UPAF Notable Women Founding Members
Tina Chang
Mary Dowell
Sue Frautschi
Cathie Madden
Linda Mellowes
Jill Morin
Julia Taylor
Deanna Tillisch
Anne Zizzo
---
Thank you to the Notable Women supporting arts education in 2021!
Valerie Cherchian
Caryn Esten
Cathy Jacobson
Beatrice Kershner Blank*
Marlene Melzer-Lange
Maggie Raymond
Holly Schlossman
Susan Stief
Susi Stoll
---
UPAF thanks our Notable Women of 2020:
Jennifer Abele
Gina Alberts Peter
Deborah Anderson
Paula Anderson
Sara Anderson
Nicole Angresano
ANONYMOUS (6)
Laura Arnow
Amy Arzbaecher
Kristin Arzbaecher
Megan Arzbaecher
Patsy Aster
Karla Baierl
Mithra Ballesteros
Julie Bamberger
Christine Baranoucky
Jane Barr Mowad
Ann Barrett
Melanie Barton
Rochelle Bast
Mary Baum
Donna Baumgartner
Kate Behring
Jo Ann Beightol
Jane Bell
Susan Bellehumeur
Maija Bentley
Kristin Bergstrom
Katherine Biersach
Melissa Block
Danielle Bly
Barbara Boles
Lisa Bolger
Ellen Bonlender
Melanie Booth
Lisa Borris
Sandy Botcher
Charlotte Bouche
Marci Boucher
Michelle Bowen
Patti Brash McKeithan
Joan Brengel
Barbara Bresnahan
Joan Bruce
Andrea Bryant
Kathryn Buono
Elaine Burke
Wendy Burke
Julia Burns
Patty Cadorin
Lisa Cadotte
Kelly Calvelli
Kathie Campbell
Bobbi Caraway
Rhonda Cardella
Marina Carlson
Cheryl Carron
Diane Cepukenas
Tai Chamness Pauls
Amanda Chang
Tina Chang
Valerie Cherchian
Susan Chevalier
Betsy Corry
Debbie Costakos
Amy Croen
Christine Culver
Isabel Culver
Jessica Culver
Mandy Culver
McKenna Culver
Sue Culver
Sarah Damsgaard
Sue Darrow
Jane Dauffenbach
Tiffany Davister
Meg Dean
Sharon deGuzman
Ruth DeYoung Kohler
Coreen Dicus Johnson
Sandy Dionisopoulos
Ellen Dizard
Karin Drescher
Eileen Dubner
Sarah Duff
Heather Dunn
Jane Durment
Paula Eberle
Linda Edelstein
Debra Eder
Caryl Ehlert
Margaret Edmunds
Sue Ela
Mary Emory
Rachel English
Desiree Erickson Beightol
Patricia Ericson
Caryn Esten
Kelly Fitzsimmons
Leona Fitzsimonds
Tammi Fletcher
Jennifer Florsheim
Kari Foote
Penny Forrest
Rebecca Frankiewicz
Sue Frautschi
Kathy Friend
Molly Fritz
Barbara Fuldner
Nan Gardetto
Tami Garrison
Janet Gebhardt
Carol Gehl
Sandy Gerlach Haack
Anne Gimbel
Carole Glass
Lois Grace Golde
Amy Goller
Kimberley Goode
Beth Gottsacker
Laura Gough
Beth Graham
Susan Graham Wernecke
Kelly Grebe
Gail Groenwalt
Nancy Groethe
Denise Grogan
Nancy Gruber
Joanne Grunau
Carol Grunberg
Cheryl Guc
Penny Gutekunst
Karen Guy
Claire Hackmann
Erin Margaret Hahn
Jackie Hallberg
Ann Hammes
Lisa Handler
Joan Hardy
Christine Harris
Cheryl Harvey
Trish Haudricourt
Anita Hauske
Katherine Hauske
Beth Healy
Linda Heater
Jill Heavenrich
Katie Heil
Doris Heiser
Jacqueline Herd-Barber
Renee Herzing
Michelle Hiebert
Lashonda Hill
Sue Hitler
Christine Hojnacki
Betsy Hoke
Kristin Holzhauer
Susan Hopwood
Marguerite Horne
Melissa Horne
Rebecca House
Peg Humphry
Kristen Irgens
Sue Irgens
Bonnie Jacob
Cathy Jacobson
Carolyn Jacobus
Sue Jacobus
Barbara Jacobus Wells
Ann Janikowsky
Sarah Jansen
Lisa Jelen
Carol Jochem
Renee Joelson
Kathy Johnson
Lynn Johnson
Renee Johnson
Marilou Johnston
Kathryn Kamm
Susie Kasten
Alyce Katayama
Mary Kellner
Bonnie Kellogg
Madeleine Kelly Lubar
Peggy Kelsey
Linda Kent
Beatrice Kershner Blank*
Juliet Kersten
Judy Keyes
Jane Kim
Debra Kissinger
Barbara Klein
Pam Klumb
Marianne Koehler
Lilane Koehn Mace
Debra Koenig
Marie Kohler
Sue Kolaga
Roslyn Krause
Caroline Krider
Liz Krieg
Sandy Kriete
Becky Kryger
Billie Kubly
Joyce Kuehl
Sharon LaMacchia
Trish Lane
Annabelle Lantz
Megan Lantz
Nancy Laskin
Emilia Layden
Mary Jo Layden
Arlene Lee
Justine Leonard
Colleen Lese
Brenda Levatich
Camilla Levin
Liz Levins
Gail Lione
Lola Loepfe
Mary Loots
Susan Loris
Jody Lowe
Joan Lubar
Marianne Lubar
Susan Lubar-Solvang
Jodie Lurie
Stephanie Lyons
Ann MacIver
Katite Mackey
Elaine Mainman
Eileen Mandel
Carol Manegold
Sally Manegold
Dawne Manista
Janice Marcus
Linda Marcus
Jan Martin
Susan H. Martin
Vicki Martin
Jennifer Mattes
Catherine Mattke
Mary E. McAndrews
Kelley McCaskill
Kathryn McCormack
Ann McCormick
Christine McDermott
Kim McDonald
Peg McKee Uihlein
Deborah McKeithan-Gebhardt
Julie Meeusen
Maribeth Meeusen
Shannon Meeusen
Katie Mellowes
Linda Mellowes
Marlene Melzer-Lange
Christine Mendelsohn
Anne Metcalfe
Donna Meyer
Elizabeth Meyer
Marianne Miller
Lynn Minella
Laura Miosi
Sally Mohr Lunde
Kelsey Molinari
Cheryl Moret
Susanna Mortara
Jillian Murphy
Tessa Myers
Abigail Nash
Michelle Nettles
Barbara Nitchie Fuldner
Marie O'Brien
Rhonda Oberland
Kristine Obrecht
Karen Oliver
Lindsay Olson
Laura Orr
Maureen Oster
Marlene Ott
Heather Pahl
Stacy Parks
Molly Pasdera
Debbie Patel
Lois Pauls
Mary Pauly Lacy
Jodi Peck
Karen Peck-Katz
Jennifer Pieper
Sue Pieper
Anne Marie Pierce
Ann Pierson
Candy Pindyck
Kristin Piotrowski
Jan Pirozzolo Mellowes
Ildy Poliner
Rebecca Porter
Kathy Potos
Sylvia Prising
Beatrice Pronley
Corrie Prunuske
Margaret Raasch
Julie Ragland
Heather Ramirez
Denise Rasche
Maggie Raymond
Mary Read
Toby Recht
Kelly Reilly-Stewart
Bobbi Reiman
Joni Reinhart
Nicole Renouard
Caitlin Ripp
Casey Ripp
Lynn Rix
Sarah Rock
Maria Rodriguez
Shelagh Roell
Tammy Roou
Gayle Rosemann
Audra Rumpf
Lacey Sadoff
Wendy Sanderson
Cynthia Schaus
Mimi Schecter
Jill Scheibel
Jane Schlicht
Kim Schlifske
Amy Schmidt Jones
Heidi Schneider
Sarah Schneider
Deborah Schultz
Sara Schwister
Judith Scott
Sue Selig
Adrienne Pollack Sender
Kristin Severson
Lorraine Shafer
Mary Shiely
Beth Sievers
Jean Simbro
Lyn Slater
Nancy Slovik Carter
Christine M. Smyth
Amy Snyder
Amy Sobczak
Sarah Sobeck
Nita Soref
Deborah Spanic
Vicki Spataro Wachniak
Lynn Sprangers
Anne Sprecher
Erin Stanek
Mary Ellen Stanek
Linda Steiner
Laurie Stellick Topetzes
Jody Steren
Deanna Stever
Susan Stief
Susi Stoll
Laura Strain
Susan Strait
Beth Straka
Anne Stratton*
Brenda Stugelmeyer
Marie Suesse
Vivian Sullivan
Mara Swan
Makela Taphorn
Julia Taylor
Ann Teerlink
Sarah Thomas Pagels
Kathy Thornton-Bias
Laura Thurow
Anne Tidmore
Deanna Tillisch
Kasey Tillisch
Kayla Tillisch
Morgan Tillisch
Melissa Tischler
Julie Tolan
Peggy Troy
Clarice Turer
Ann Tylenda
Karen Van Drisse
Judith Van Handel
Wendy Van Vugt
Mary Vandenberg
Sara Jane Walker
Anne Wamser
Anita Ward
Audrey Warner
Michelle M Waters
Janice Watson
Kimberlie Weekley
Barbara Weiss
Linda Wellerritter
Bonnie Welz
Stephanie Wesselowski
Kendra Whitlock Ingram
Lana Wiese
Charlene Wietzl
Libby Wigdale
Madonna Williams
Kamilah Williams-Kemp
Peggy Williams-Smith
Kate Wilson
Kelly Wilson
Sarah Wright Kimball
Patti Wrobel
Hillary Wucherer
Sandy Wysocki
Linda Yeager
Catherine Young
JoAnn Youngman
Sally Zale
Mary Pat Zarcone
Caitlin Ziegler
Carlene Ziegler
Sharon Ziegler
Sarah Zimmerman