Story: Richard Hynson, Music Director and Connector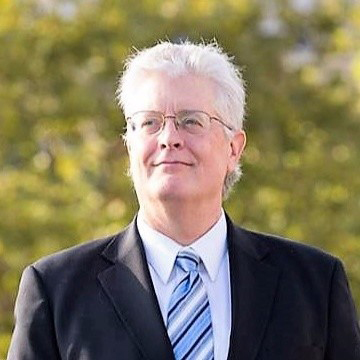 "I love Christmas and I love the Basilica of St. Josaphat … It has grandeur and spaciousness that actually become part of the performance because the sound is so unique in the space," said Richard Hynson, who will be retiring as music director of UPAF Member Bel Canto Chorus at the end of the 2023-24 season after 36 years. He is also the conductor of UPAF Affiliate Kettle Moraine Symphony.
Bel Canto's Christmas in the Basilica is a festive musical experience featuring beloved carols and hymns, John Rutter's "Gloria," and a few audience sing-alongs. It runs from Dec. 9 - 11 at the spectacular Basilica of St. Josaphat.

"I've found this concert to be somewhat of an inspiration," Richard said, "Not only for me, but also for my wife Michelle [Bel Canto assistant conductor and accompanist]. We both compose and arrange new Christmas pieces just about every year."
"For this coming concert I've written two new pieces and one arrangement
that people will hear for the first time," he said. "And we always do my wife's arrangement of 'Silent Night,' which is a blockbuster that is known nationally. It's written very specifically, well, all our music is written very specifically for Bel Canto, for the sound, for our skill level, which I believe to be very high, so we perform remarkable choral music that no one else knows about and that's been the thrust of my programming ... To find the new, the unusual, the off-the-beaten track kind of repertoire."
Read on to learn more about Richard and his work with Bel Canto, connecting communities and creating innovative collaborations.
"The career I thought I would have and the life I thought I would have is very different from the career I ended up with, but I have to say that what I ended up with was far better than what I imagined."
Richard started in music as a child in Washington, D.C. He loved to sing and so his parents encouraged him to audition for the Professional Choir for Men & Boys at the Washington National Cathedral. From there, he went on to the choir at St. Albans School. He sang solos and premiered operas, as a treble.
"But when my voice changed, the instrument that I ended up with was not nearly the instrument that I'd had as a child," Richard said.
He got his degree in vocal performance, but hit a wall when he started auditioning for graduate schools. Eventually, he found his way to the choral conducting program at Westminster College.
"I mourned singing for a while," he said, but when conductor Robert Shaw came to teach a series of master classes, something clicked for Richard. "He provided the intellectual and spiritual fuel that got me launched [as a conductor]."
In 1988, after getting his doctorate from the University of Cincinnati — College-Conservatory of Music and taking on several jobs that provided his foundation as a music director, Richard was hired by Bel Canto in its national search for a new music director.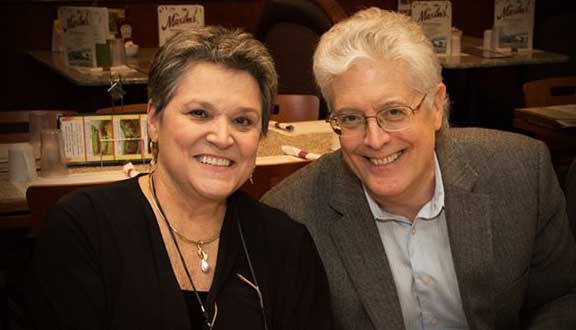 The next year, Richard hired Michelle as an accompanist after they met and connected artistically while he was guest conducting another chorus. He then hired her as a section leader and assistant conductor. Years after they started working together and after a series of life changes for each, they got together as a couple and married.
Over the more than 30 years that they have been with Bel Canto, Richard and Michelle (who will also be retiring at the end of the 2023-24 season) have worked to inspire growth for the organization and each individual chorus member.
"Michelle and I have created, as one Board Member referred to it, 'our secret sauce,' what makes our organization so unique, and I think it is the balance between high expectations for artistic excellence and creating community, embracing people and creating a real family atmosphere. Those two are not often spoken in the same breath but I believe it's possible," Richard said.
"When you put creative minds together, incredible things can happen … For the most part, people want to explore new realms and new ideas together ... I believe so strongly in collaboration and not just the standard blends like orchestra with chorus or a dance group with orchestra. But trying to find these novel ways to get people together and to get new audiences to be exposed to new things."
Collaboration and bringing people together have been a major part of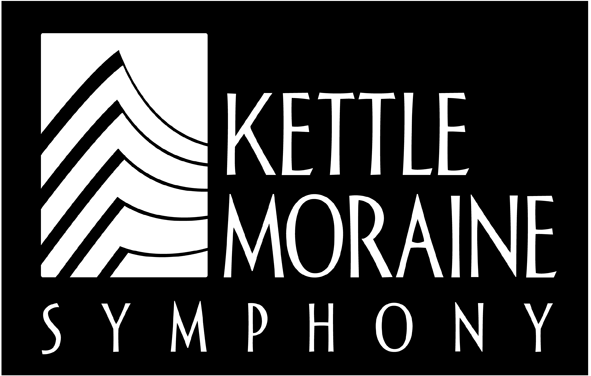 Richard's career, through his work with Bel Canto, Kettle Moraine Symphony and other groups that he's worked with.
As a Thiensville resident, Richard feels like he is in an ideal location to connect people throughout the region.
"I'm 20 minutes from downtown," he said, "And I go 20 minutes the other way and I'm in Washington County so I feel like I'm perfectly situated."
One collaboration bringing together people throughout Milwaukee and Washington counties is Kettle Moraine Symphony's Brahms: A German Requiem, which will be held on Sunday, May 21. The Kettle Moraine Symphony welcomes singers from Bel Canto, choruses from four high schools in Washington County and one in Milwaukee County, and Moraine Chorus out of UWM-Washington County.
"To me, the only successful path toward building arts in our communities is to engage and excite young performers and listeners and give them experiences that will move them to such an extent that they feel that it is a part of their lives," Richard said.
After he and Michelle retire from Bel Canto, they plan to continue their work with Kettle Moraine Symphony.
"Washington and Ozaukee Counties are ripe for growth and I see enormous potential there," he said.
He also plans to do more composing. He's written 40-50 songs that have been performed.
"I love it and I still am trying to refine and evolve my own voice in composing," Richard said. "I've gone through several phases, so that's an exciting personal journey that I hope to continue on."
As a supporter of UPAF, you have helped make Richard's career and the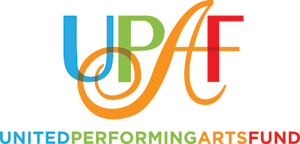 impact he makes in our region possible. Your contributions to UPAF provide essential funding that Richard and everyone at Bel Canto and UPAF's 13 other Members can count on as they continually evolve their organizations to provide the very best in music, dance, song and theater and arts education. UPAF Affiliate grant funds have also allowed Richard to grow the Kettle Moraine Symphony to inspire, educate and connect Washington County and beyond.
Don't miss your chance to see Bel Canto under Richard's leadership: Get your tickets today for Christmas in the Basilica and check out what's coming up next for Bel Canto and Kettle Moraine Symphony.