Story: 'Motivational Mover' Christopher Gilbert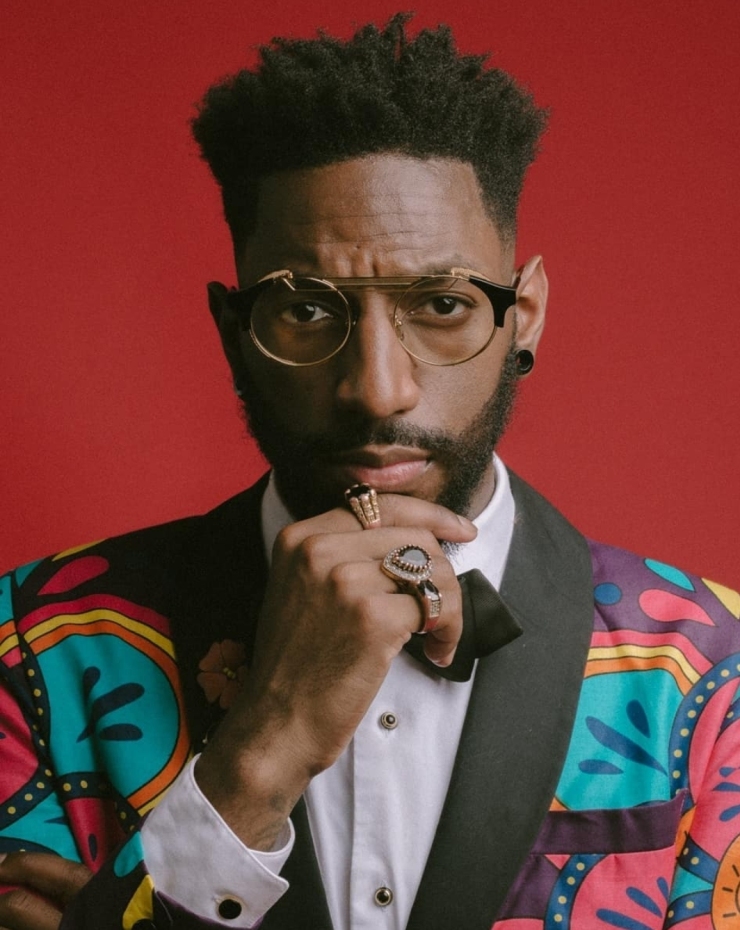 "When I was a kid, I never saw anyone that looked like me, from where I was from, doing what I'm doing as a choreographer. So in my mind, I'm like, that's probably not a thing," said Christopher Gilbert, choreographer for UPAF Member Black Arts MKE's Black Nativity, which runs this Thursday through Sunday.
"Now all the kids that live here and then come to the show and see that, they're like, 'Oh wait, that is possible, and he's from here, so I really can make that happen," he said.
Christopher and everyone else behind the scenes and on stage for Black Arts MKE's production of Black Nativity by Langston Hughes will present this moving holiday tradition December 8 - 11 at the Wilson Theater at Vogel Hall, Marcus Center. And through UPAF Bright Minds, presented by We Energies Foundation, more than 1,000 local children will experience the production through student matinees too.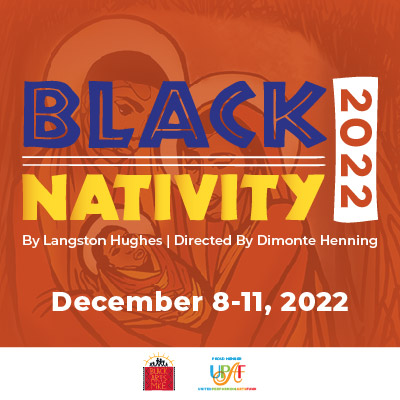 Black Nativity is a joyous musical that tells the story of the Nativity through a combination of scripture, poetry, dance and song from an African-American perspective. This year's production features a fresh take on Hughes' song play by second year Black Nativity Director Dimonte Henning.
"With the show this year, it's really touching on generations of people of color," Christopher said. "I think that there are going to be people that are earlier generations and later generations and they're all going to be like, 'Oh, this is for me,' not like, 'Oh, they're only speaking to one generation.' It's like, 'No, it's literally for everybody.'"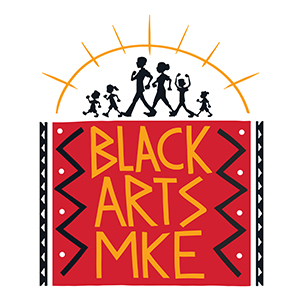 "It's important for the representation to be there," Christopher said. "And also just to say, 'Hey, you can be from here and still make something happen here and not have to go elsewhere just to feel like that's the only way you can make something of yourself.'"
Read on to learn more about Christopher's journey from Milwaukee to LA and back again, and how this "motivational mover" is working so that people throughout our community thrive through the arts.
"The way I look at it, I'm still getting started even though so much has been done. I feel like I am just now hitting my stride or getting into my prime," Christopher said.
He was working in LA as a dancer and choreographer when he started to feel like he was missing something.
"Working in spaces in the industry, sometimes you just feel like a worker bee or like you're part of an assembly line," Christopher said. "So I'm like, how do I get back to myself or really find what works for myself for the kind of impact I want to make with my voice?"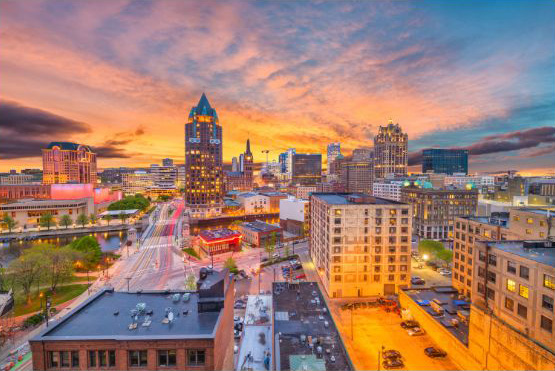 "So I came back to Milwaukee, and everyone's like, 'you're crazy,'" he said. "And I'm like, I prefer this weather and I prefer this space and I'm around people that I can relate to, that are from the same communities that are under the same circumstances and plus Milwaukee's just different."
"When it's where you are from, where you're born and bred, your connection to it is going to be much more than going somewhere else and giving yourself to them," Christopher said. "So transitioning back, the main mission was to reach as many people as possible but also be as impactful as possible and in as many spaces as I can be."
"I used to think that art and dance was my calling but that only took me so far," he said. "The impact, and what I instill in people, that is my true calling, that goes much further."
"I'm a 'motivational mover,' that's the title I like more than choreographer," he said. "Because it's moving people beyond movement, with words, how you empower them."
Christopher got his earliest exposure to the arts and the profound impact a teacher can have on students from his mother, the now retired Milwaukee Public Schools dance teacher Shirley Gilbert.
"She was one of those teachers that went in early and stayed late. She'd let kids stay at our house if they had nowhere to go," he said. "I was so compelled by the impact and how she was a motivator that I was like, 'I need to get more into that.' I know how teachers can make a difference because I see kids that she taught when I was a kid and they still call her mom and it feels very family like. That lasts longer than, 'Oh you taught me a dance however long ago.'"
As the youngest child, Christopher was often in tow when his mom went into the studio and to rehearsals and performances as one of the five original dancers in Ko-Thi Dance Company.
"So it was kind of inevitable that I was going to be a musician or have a connection to it," he said. "I was an African drummer and I played drums in church. And then I was on drum line in high school, in band."
"I've always been connected to art," he said. "Visual art, music and then dance was my third love, so it's kind of funny that I'm actually a choreographer, or doing that at all, because that was not the vision. I saw myself being a forensic artist for police. My life was, I guess you could say, a complete 180 because I went the other way with dance."
After returning to Milwaukee from LA, Christopher's career took another twist when he started applying his choreography and teaching skills to the realm of theater.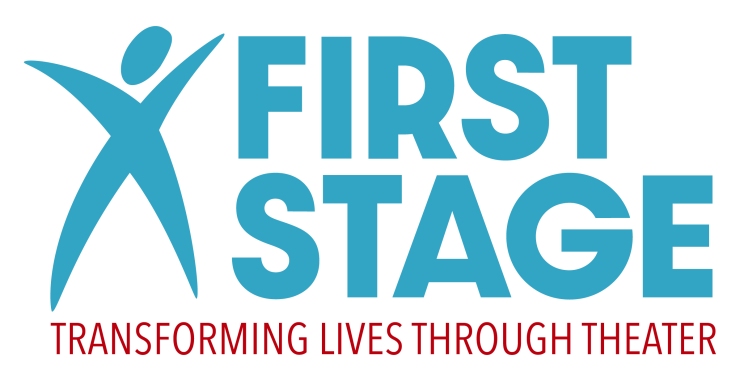 "I have a friend who worked at [UPAF Cornerstone Member] First Stage who called me in spring of 2013 and said, 'We have a spot open for a musical theater lead teacher.' I was like, 'For theater? You know I teach hip hop, right?'" Christopher said. "There was no Hamilton then, so you didn't really see hip hop in those spaces."
"In your mind, it sometimes come down to what you know and you don't see outside that. It all goes back to representation," he said. 'My friend's like 'no, you'll be fine,' Christopher said. "I've always had this mindset in my life to remain a student of life — you're never too old to learn, just take it in and also contribute what you bring to it because clearly if you're in the room, you're in the room for a reason. So it was a whole new world."
"I was paired with Jeff Schaetzke [former First Stage director of artistic operations] — he's the theater guru," Christopher said. "He's the kind of person who allows you to be who you want to be in the space, so he gave me a lot of leeway to create and move the way that I want to, so that helped my introduction to all of it just become so much more worth it."
Jeff also saw the director in Christopher before Christopher saw it in himself. Jeff also works at Dominican High School and hired Christopher to direct their annual Inspirations show, which Christopher has now been directing the past six years.
"The guy who was originally director, choreographer and artistic director transitioned out and Jeff was like, 'Hey, I've got this spot open and I think you'd be perfect for this,'" Christopher said. "And when he first said, 'director,' I was like, 'Uh ok, you mean choreographer, right?' And he's like, 'No, no, no. I want you to direct, choreograph and artistic direct.' It had never crossed my mind … People see things in you that you don't see and I think that's the beauty of us all being different, because then you can bring that out in people."
Christopher has also continued to expand his work with First Stage,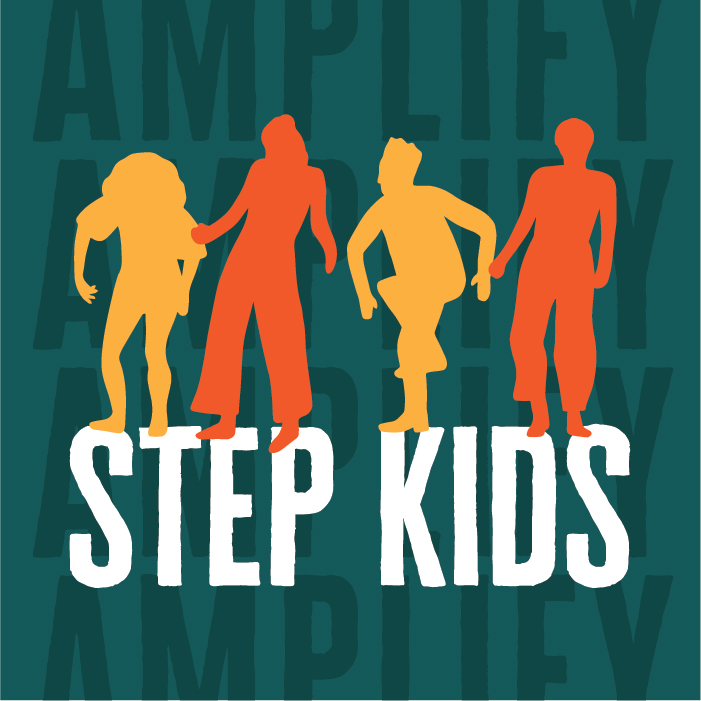 teaching workshops and making his debut as a First Stage director with Step Kids, about a high school step team. He feels moved by the response students at First Stage, Dominican and other places he teaches have to working with him.
"Different kids, multiple kids, saying, 'I feel heard for once, I feel seen for once and I feel respected for once," he said. "Not like, 'Oh I'm just some kid that's a part of this thing that you're in control of, or you're running or directing, and I'm just filling a space.' I stress to my kids, 'You are irreplaceable. So don't feel like you're just adding to my vision. You should feel like, this doesn't happen unless I'm here.'"
Christopher takes this mindset into every space he works in, whether it is adult classes at the new Salute Society Studio he co-launched with Tony Carter, work in schools from elementary to college level or his work with Black Arts MKE and First Stage.
"We're all here together, nothing happens without the next person," he said. "Who doesn't want to feel appreciated, who doesn't want to feel loved? And when you do receive those two things and it's like, 'Now how can I give to other people too, so it becomes very contagious.'"
"That's the real work," he said. "We could put on shows and do all of that … Who doesn't like entertainment? But it's like, 'How are you moving through life?' And that goes back to 'It's bigger than steps. It has to be about the message.'"
Your contributions to UPAF allows artists like Christopher to positively impact hundreds of thousands of people in our region each year through their work with the 47 organizations that receive funding from UPAF.
"You see the impact [of UPAF support] all the time," Christopher said.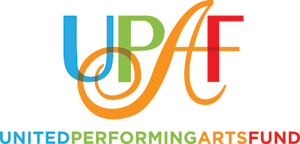 "It's people showing that they care, and that they're willing to invest, and showing that they want more for all of us."
Don't miss your chance to see Christopher's choreography in Black Nativity: Get your tickets today! And check out what's coming up next for Black Arts MKE and First Stage.