Milwaukee Business Journal: Florentine Opera's Oplinger brings global perspective to role
The Florentine Opera's top executive Maggey Oplinger holds a major connection with the many opera singers who both perform on stage and try out for roles.
She knows how hard it can be to pursue a career as a professional opera singer, having done it herself for nearly a decade, including some years on the European stage. While she would leave that part of her career behind, she still had fun doing it.
"I sang in some really tiny houses in Germany," the soprano said. "It was a great learning experience, and to get paid for singing felt like a million bucks, even though it was totally peanuts."
Oplinger, 42, started her latest role on March 1, 2019, as general director and chief executive officer of Milwaukee's Florentine Opera Co. For someone with a love of the art form, the talent to perform it and arts marketing and management experience to promote it, the position is nothing short of a dream job for the Milwaukee native.
Founded in 1933 as the Italian Opera Chorus, the Florentine Opera is the state's oldest fully professional performing arts organization and the sixth-oldest opera company in the United States. With a current annual budget of about $3 million, it presents three operatic productions per season along with the @ The Lueders Center series in Milwaukee's Riverwest neighborhood. It's one of the United Performing Arts Fund's six Cornerstone member groups.
It's Oplinger's mission to ensure the Florentine's ongoing financial stability while helping to define and sharpen its artistic vision. Doing so requires not just insight into the art form, but also business acumen and an eye for strategy. That experience began early. She grew up in Milwaukee until age 17 when she left to study at Interlochen Center for the Arts in Interlochen, Mich.
While in school, she eyed a career as either an ER doctor or speech pathologist, but afterward her interest turned to singing — opera, in particular.
TRENDING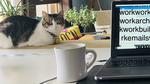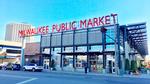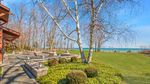 The business side emerged in college, when a random marketing class piqued her interest in the subject. Her parents, practical as they were, supported her music studies — she holds two degrees in music and voice performance — but her father agreed to pay for voice lessons if she went to business school. She agreed, receiving a diploma in nonprofit business administration at Molson School of Business in Montreal.
"I love to learn and business is always changing and the arts are always changing and you put the two of them together and it's like drinking from a fire hose all the time," she said.
But business would have to wait, so after turning down an offer for a job in service marketing from one of her business professors, she moved to Austria to sing in the opera.
Oplinger did not sing in the grand opera houses of Europe. Her first gig occurred in a converted bank, she said.
But trying to sing professionally — and compete for roles — in a mature opera market like Europe took its toll. And after several years she returned to Milwaukee to reconsider her career trajectory.
She secured a sales and marketing support role in 2011 with Johnson Controls, where she quickly advanced to an innovation and strategy leadership position in the building efficiency division.
In 2015, Oplinger left Johnson Controls for a job as director of shared experiences for the Milwaukee Symphony Orchestra, a role in which she led the creation of the Secret Symphonies that help broaden the MSO's audience. By 2017, the MSO named her director of community partnerships, a role that included serving as part of a three-person team overseeing project design and development for the Warner Grand Theatre, which becomes the symphony's new home later this year.
For Oplinger, you couldn't script a better local job history.
"I've had incredibly good fortune in finding jobs that I'm passionate about," she said.
The experience suits her well for the Florentine, said Jan Wade, president and general manger of WISN-TV (Channel 12) who is co-chair of the Florentine's artistic advisory committee.
"Her expertise is extensive. She's very well-connected," Wade said, noting that those connections stretch nationwide as well as locally.
Oplinger knows audiences, knows singers and knows the business, Wade said, providing deep insight into the art form that will allow the Florentine to flourish in Milwaukee, Wade said.
Succeeding in opera in Milwaukee means ensuring the traditional remains a hallmark of the repertoire.
"They know what they like," Wade said of Milwaukee audiences. "They are well-versed in opera."
Those works should be balanced with tastes of the new that offer the opportunity to reach new ears.
"You want to make sure your loyal audience stays with you while bringing that new audience in," Wade said.
That's a sentiment echoed by Oplinger and is reflected in works like the upcoming Baumgartner Studio Artist Showcase "Trouble in Tahiti" in February and "The Tragedy of Carmen" in March. The latter work strips "Carmen" down to what it calls the opera's "emotional core" — and to a more palatable 90 minutes versus the two- to two-and-a-half hour epics of classic opera.
Oplinger admits that opera is not a mainstream arts form, and that it often requires a leap of faith by people to get past what she called the "fear factor of opera." But that leap comes with a reward.
MAGGEY OPLINGER
Title: General director and CEO
Organization: Florentine Opera Co.
Education: Bachelor's and master's degrees in music and voice performance from McGill University, Montreal; diploma in nonprofit business administration, Concordia University Molson School of Business, Montreal
Family: Husband, David Oplinger; five kids, ages 1 to 7
Age: 42
Experience: Director of community partnerships, director of shared experiences, Milwaukee Symphony Orchestra, 2015-2019; proposal team lead and innovation catalyst, senior bilingual proposal specialist, Johnson Controls, 2010-2015; Opera singer-soprano, 2000-2008
Most frequently performed roles: Giulietta from "Tales of Hoffmann" (Offenbach) and Donna Elvira from "Don Giovanni" (Mozart)
Foreign languages: Fluent in English and French, advanced German, basic Russian, basic Italian
Best career decision: "Being smart enough to ask people I trust before making a big decision."
Most challenging decision: "Whether or not to leave singing"
Hobbies: "My not-so-secret passions include reading voraciously, cooking for my family and enjoying Milwaukee's great arts scene in all flavors."
Last books read: "City of Girls: A Novel" by Elizabeth Gilbert and a biography of Soviet Russian poet Anna Akhmatova