UPAF Connect

Connecting Communities to the Arts
Greater Milwaukee is home to an incredible array of world-class performing arts organizations. However, many residents do not have access to our region's cultural assets. UPAF Connect, presented by Northwestern Mutual, partners with local nonprofits to bring the performing arts to new audiences and ensure that all in our community can find inspiration, entertainment and connection through the arts.
25 nonprofit partners receive tailored arts programming at no cost
More than 3,300 residents of Greater Milwaukee served
Over 1/3 of audience members experienced their first class or performance ever
240 outreach events take place each year including performances, workshops and classes showcasing the best in music, dance and theater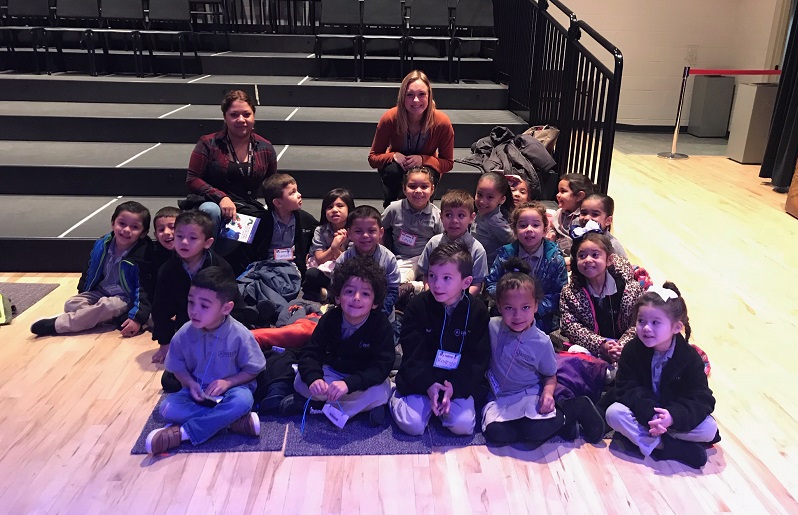 It never ceases to amaze me how little our students know about the city they live in. They simply have no access and awareness of the incredible opportunities and programming that are available just a few miles up the road. So many pieces of the cultural landscape of Milwaukee feel out of reach to them or 'not for them.' Our partnership with UPAF has helped to break down those walls and help them discover new passions, new opportunities, and a new awareness of the arts in Milwaukee.
Nathan Carlberg
Elementary School Principal, St. Augustine Preparatory Academy
---
UPAF partners with the following organizations to bring the arts to new audiences:
Big Brothers Big Sisters of Metro Milwaukee
Boys and Girls Clubs
COA Youth and Family Centers
Cristo Rey Jesuit Academy
Dominican Center
Grand Avenue Club
Havenwoods Economic Development Corporation
La Casa de Esperanza
Life Navigators
Lighthouse Youth Center
Meta House
Next Door
Our Next Generation
PEARLS for Teen Girls
Penfield Children's Center & Penfield Montessori Academy
Ronald McDonald House Charities
Silver Spring Neighborhood Center
Sojourner Family Peace Center
St. Ann Center for Intergenerational Care
St. Augustine Preparatory Academy
St. Joan Antida High School
United Community Center
Unity in Motion
Variety the Children's Charity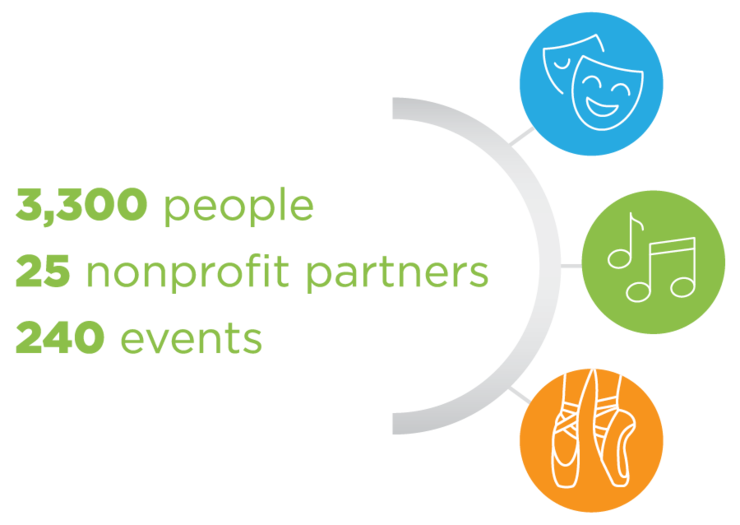 ---
UPAF could not do this work without the generous support of our UPAF Connect sponsors:
Bader Philanthropies
Baird
Amanda & Jason Baltz
Bright Star Systems
Tony & Andrea Bryant
Catalyst Construction
Dedicated Computing
First Business Bank
Harley-Davidson
HUSCO
Johnson Controls
Lockton Companies
MGIC
Mary Nohl Fund at the Greater Milwaukee Foundation
Michael Best & Friedrich
Northwestern Mutual
Old National Bank Foundation
Heather & Austin Ramirez
Rockwell Automation
Town Bank
Tri City National Bank
von Briesen & Roper, S.C.
Wells Fargo
Westbury Bank
And members of Next Generation UPAF, a donor affinity program made up of local emerging leaders.