Arts Groups Need Your Help During This Challenging Time
UPAF Member Groups project an $8.3M loss due to canceled performances, fundraising events and closed academies and schools.
Elaborate sets sit in the dark, costumes gather dust and printed promotional materials have been moved to the recycling bin. Meanwhile, the remaining staff who have not been furloughed are working tirelessly — many for reduced pay — to provide virtual programming and plan for the 2020-2021 season and the educational programs scheduled to start in just a few months. No ticket sales are coming in to cover any of these costs.
UPAF is one of the only constants sustaining these groups during this time, and we can only do it because of donors like you.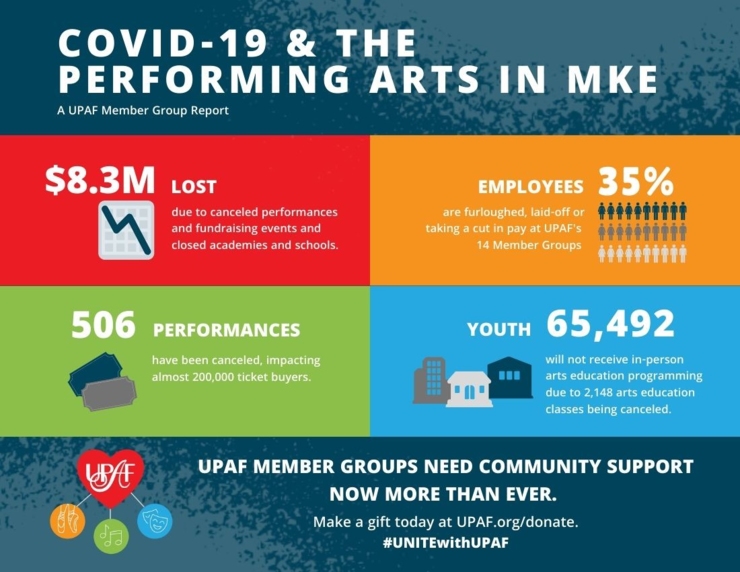 Your generous support of UPAF helps alleviate the struggles of UPAF Member Groups and the artists who bring the best in music, dance and theater to life.